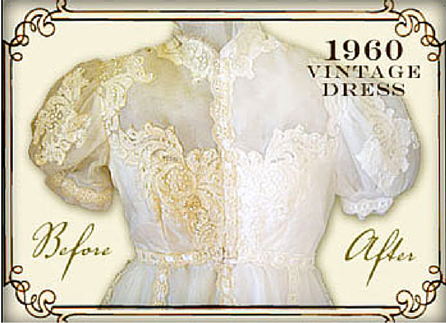 We Are Experts In Garment Restoration
We have trained our staff in the fine art of garment restoration.  As proud members of the Association of Wedding Gown Specialists we restore many wedding gowns, many of which are restored to their original look and worn as part of  the brides wedding celebration.  Some brides have had their family gowns restored and refashioned to wear at their rehearsal dinner, or during their reception.
Tell Me More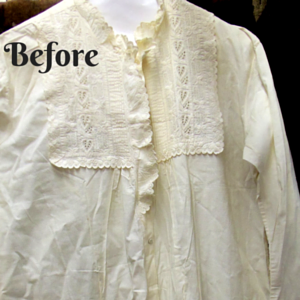 We Help Create New Memories
This circa early 1900's Christening Gown was restored and worn by the original bride's granddaughter  in 2015.